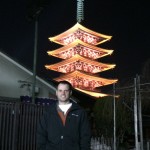 I'm a value investor, which means that I look to buy undervalued securities according to their financials. I do not use technical analysis, and do not buy companies for growth. I'm mainly concerned with purchasing securities in companies that are undervalued compared to their assets but still offer positive free cash flow.
I'll cover ideas that I come across, some of which I have purchased and own, and others because I want to go through the analysis because it's an interesting idea that I may buy in the future. I'll also cover value investing topics, and point to other value investing topics on the Internet that I find valuable. Some people like to read fiction, not me, I like to read non-fiction and mainly having to do with value investing, investing in general, economics and real estate. So I'll cover different topics when I think they are of interest.
Since I do like to read, which helps make time go by on an airplane, I'm going to begin to create a reading list of books that people interested in value investing should read. I'll write book reviews of the books that I write, but the list will include books that I haven't read (yet!), because I want the list to be comprehensive.
I'm always learning about investing, and always want to get better at the practice of finding undervalued securities, analysis and ultimately creating wealth over a long time frame. I'm always interested in meeting people with interest in investing, so please drop me a line. On the top right of this webpage are links to my twitter account, and other accounts I have, also I offer a contact page to send me an email.
Also, on the right hand side of this website, you can subscribe to RayBonneau.com and receive new blog posts and other information that we think you would find valuable directly to your email inbox!
"Wall Street makes its money on activity, we make our money on inactivity" – Warren Buffett