Behavior Economics Reading List
The estimated reading time for this post is 1 seconds
Note: Highlight to Tweet is enabled - Just highlight text to easily share the selected content to Twitter!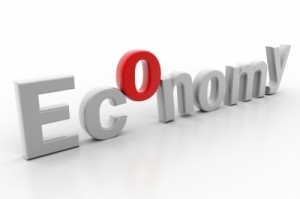 I do a lot of reading about finance, stock investing, economics, real estate, and business.  I've created a value investing reading list that tries to aggregate all of the investing books that a value investor should read.  Of course, the list is quite long, so I'm trying to write reviews on all of them to help people decide the priority of reading each book.  Eventually I would like to gather everyone's feedback to rate each of the books, so I would have a crowd-sourced ranked list.
The list that I created is focused on investing, but everyone should also be familiar with other types of topics that will help round out an investor.  I came across this excellent list of Behavioral Economics Books.  The author has done a great job of supplying a quick analysis and/or recommendation for each book.  I have recently been reading a few books on economics, and I have found behavioral economics to be of interest.
Credit – Image: renjith krishnan
General Disclaimer
The content contained in this blog represents the opinions of Ray Bonneau and RayBonneau.com. Ray Bonneau or persons posting on RayBonneau.com may hold either long or short positions in securities of various companies discussed in the blog. The commentary in this blog in no way constitutes a solicitation of business or investment advice. Readers should do their own homework and research when making investment decisions. The blog is intended solely for the entertainment of the reader, and the author.
Ray Bonneau is a participant/publisher in certain affiliate programs, including Amazon's Associates Program. Ray Bonneau will earn a small commission when a link to an affiliate site is clicked and a purchase is made. Affiliate programs help Ray Bonneau earn money to pay for this blog. Readers do not pay any extra money when clicking and using affiliate links on RayBonneau.com